Pin Cushion Lot Map
Find your ideal lot in Pin Cushion Country!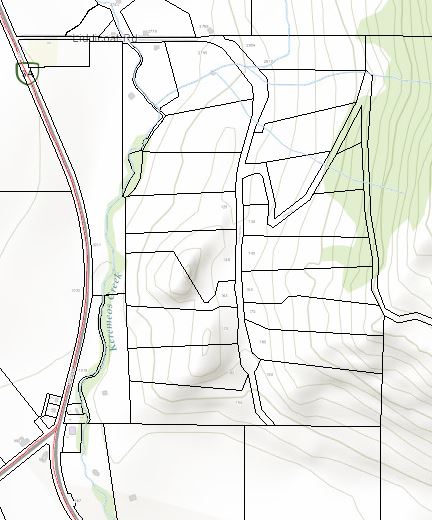 Pin Cushion Lot Map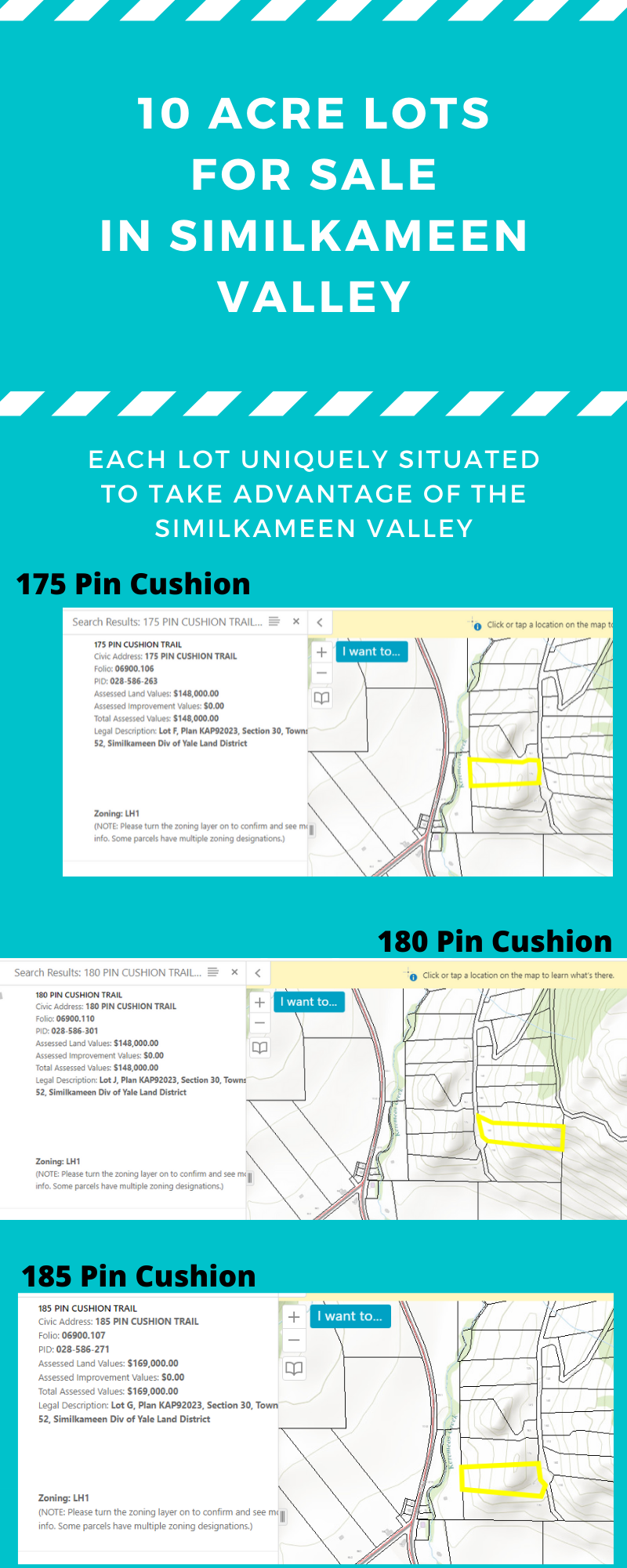 Pin Cushion Lots
You will find Pin Cushion Country nestled in truly a remarkable setting. The community of Keremeos is in the Similkameen Valley just 46 km west of both Penticton and Osoyoos.
Keremeos - Blessed with a moderate climate and an abundance of summer sun, the valley offers a host of natural activities and cultural activities.
Some outdoor activities include fishing, hiking, golf, farm tourism, horseback riding, winery tours, ATV excursions, tubing and river kayaking. The outdoors is truly at your doorstep in the Similkameen Valley.
Cawston - The valley is also flush with historical sites. Tour the famous Mascot Gold Mine or visit the Grist Mill built in 1877 and is the last standing pioneer flour mill in British Columbia. You can also take a drive over the Red Bridge originally constructed in 1907.
Apex - Probably the thing that most distinguishes the Similkameen Valley in the abundance of fruit. Keremeos is known as the Fruit Stand capital of Canada. Home to more than a dozen fruit stands and farms that directly market their produce, healthy living is as close to your neighbour. Farms are small and the selection is great. Nearby Cawston is considered the Organic Farming Capital of Canada.
Similkameen Country - As the map shows, Pin Cushion Country is uniquely situated to enjoy Keremeos and its community services. All the benefits of proximity and that elusive something that comes from being in a secluded location. What else could you want?
Pin Cushion Maps
In Keremeos, BC, Pin Cushion Country, is a step back to a better way of life. You can choose from one of our 10 acre parcels in a community that hasn't lost its charm.
Where else can you purchase a sizable holding in an exclusive rural setting that is only minutes from the best that the Okanagan offers?
Pin Cushion Country is located amid lakes, skiing, fishing, and a host of local attractions like wineries that are just minutes away. There are majestic mountains and inspiring valley views as close as your deck or front window when you live in Pin Cushion Country.
Come and be inspired... Is your dream to create your own boutique winery? Or perhaps you've always dreamed of owning a horse property that invites you to take an enjoyable trail ride on the surrounding hillsides. Pin Cushion Country, you're not limited by the size of your lot but inspires you by the terrain and countryside around you.
We invite you to come experience Pin Cushion Country. Get inspired. The possibilities are endless.
Pin Cushion Country - Our Vision
The vision for Pin Cushion Country came about rather naturally. In 1998, Art and Elsie Friesen were retiring from full-time farming in Alberta and wanted to move to the souther Okanagan. Having been in farming, and used to the freedom of being on the land, they didn't want to move to a city lot. They attempted to find 10 acres to build a home and have a few animals or a sizeable garden, but they came up short.
Everywhere they looked the lots were too small, or not suitable for small recreational and farm use. Then they came across the in Cushion Country property within view of Keremeos. The property was larger than they originally wanted, but here they could build a dream.
As seen in the picture, they first built a cabin on 10 acres and irrigated it for hay. The property is now a vineyard. Then they moved to a second parcel on the same property where they fed calves and grew some strawberries. The second property is now a horse training facility.
Now for the first time they offered it to the public with a choice of 18 different 10 acre lots. With the beautiful natural flowers, stunning rock formations and abundance of wildlife, each lot contains the same potential that they saw years ago. Offering several equally stunning building sites, some lots will develop for their views along whereas others may become small vineyards or horse properties.
Isn't that refreshing, you take a property with a view and turn it into your dream? It could be as simple as a weekend retreat from the city or tranquil retirement destination. The choice is yours!
Photos of the Area