Keremeos and Cawston
Located on the Crowsnest Hwy 3, 66 km (41 mi) east of Princeton, 48 km (30 mi) north-west of Osoyoos and 48 km (30 mi) southwest of Penticton via Hwy 3A and Hwy 97.
Keremeos is situated in British Columbia's Thompson Okanagan region in the SimilkameenValley,This region is called the Fruit Capital of Canada, with loads of orchards and fruit stands that is proof to the area's sunny, dry and fertile soil that produces outstanding crops. Just down the road is Cawston, and with over 40% of the crops grown organically it is known as the Organic Capital of Canada. This is also where the now world-famous Ambrosia apple was discovered in 1987. Situated on the Similkameen River it is popular for swimming, tubing, kayaking and excellent fishing. Wineries, history, hiking and biking are among the area favorites.
Apex

Nearby Keremeos 20 minutes away Apex Mountain Resort remains one of the hidden gems of Canadian skiing, Apex is a full-service destination resort with quality snow, great weather, incredible terrain, and friendly people. Apex being located in the heart of the Okanagan Valley features the perfect mix between large amounts of precipitation and low humidity that makes for the lightest champagne powder snow imaginable. With an average temperature of -4º C, Apex receives about 600 cm of dry "Okanagan" powder each season.
Similkameen Country
Pin Cushion Country is uniquely situated to enjoy Keremeos and its community services. All the benefits of proximity and that elusive something that comes from being in a secluded location. What else could you want?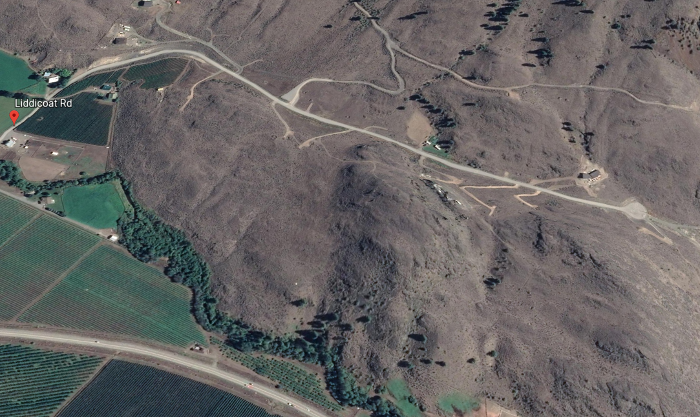 Pin Cushion Lot Search Results
No listings found.
Data was last updated December 1, 2023 at 11:15 AM (UTC)
Where else can you purchase a 10 acre lot in an exclusive rural setting that is only minutes from the best that the Okanagan offers?
Come and be inspired... Is your dream to create your own boutique winery? Or perhaps you've always dreamed of owning a horse property that invites you to take an enjoyable trail ride on the surrounding hillsides. Pin Cushion Country, you're not limited by the size of your lot but inspires you by the terrain and countryside around you.
ART AND ELSIE FRIESEN
Pin Cushion Country - The Vision
The vision for Pin Cushion Country came about rather naturally. In 1998, Art and Elsie Friesen were retiring from full-time farming in Alberta and wanted to move to the souther Okanagan. Having been in farming, and used to the freedom of being on the land, they didn't want to move to a city lot. They attempted to find 10 acres to build a home and have a few animals or a sizeable garden, but they came up short.
Everywhere they looked the lots were too small, or not suitable for small recreational and farm use. Then they came across the in Cushion Country property within view of Keremeos. The property was larger than they originally wanted, but here they could build a dream.
They first built a cabin on 10 acres and irrigated it for hay. The property is now a vineyard. Then they moved to a second parcel on the same property where they fed calves and grew some strawberries. The second property is now a horse training facility.
Now for the first time, offered to the public with a choice of 18 different 10 acre lots. With the beautiful natural flowers, stunning prehistoric rock formations and abundance of wildlife, each lot contains the same potential that the Friesens saw years ago. Prime with views, these properties may become small vineyards, horse pastures, hobby farms and estate lots.
Photos of the Area