Chad, and his story…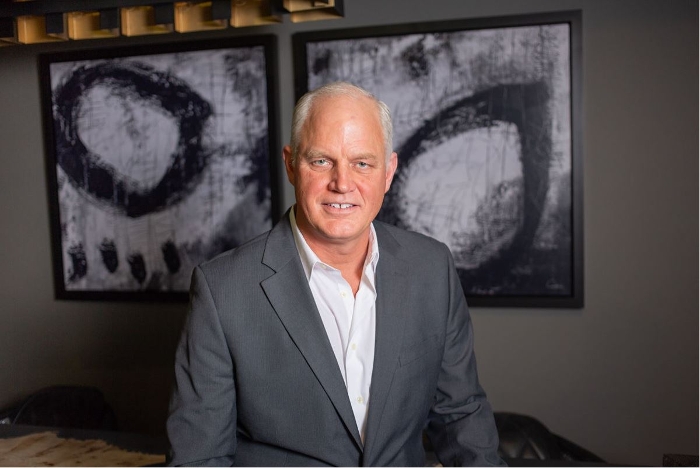 Big or small, Chad can sell them all.....
Chad's interest in real estate began long before he became a realtor in 2003. In 1970 his father retired from his career to pursue his passion in construction and real estate. Observing his father's success over the subsequent years, buying, selling, renovating and building real estate projects instilled principals of the business that would open his mind to the option of working in the same industry. When Chad entered the workforce he didn't immediately go to real estate. He took several career paths which enriched his abilities that prepared him for the real estate career he loves today. Logistics, labor negotiator, home-care medical oxygen tech, and owner of a real estate appraisal company are the pillars of what has formed his business in real estate.
In the years past 2003, while becoming the realtor he is today, he took on many renovation projects which became rentals properties. He also became very involved in multiple strata councils of these buildings with a combined experience of over 50 years as president, author of new bylaws, and lead hand in rejuvenation projects of entire buildings.

Chad most recently has joined the ranks of REMAX Penticton in the South Okanagan with the Chamberlain Property Group, a prestigious team that ranks as the # 1 Real Estate team in the South Okanagan. With previous real estate experience in the luxury homes of Eagle Mountain development, residential detached homes, condos and selling large commercial buildings in the greater Vancouver area. Chad comes with a skill set that can represent large corporations, high end homes, seniorsrelocatingand first-time buyers. Big or small, Chad has no issues with helping them all. So if your real estate needs take you as far north as Kelowna or down south to Osoyoos and the surrounding areas far reaching as Vancouver, you have contacted the correct realtor.
In the early part of Chad's career in real estate, they asked him to create "curb appeal and first impressions" for home sellers. It was then he realized the difference that small details can make when marketing a home - everything from landscaping, touching up paint, de-cluttering and professional photos.Additionally, marketingthrough the internet has become vital for selling your home. Chad has developed some great strategies for web-based real estate marketing. Through effective use of social media sharing and the latest search engine optimization techniques, your listing will reach more potential buyers and increase the number of opportunities you have to make a sale. Chad still continues to use the tried-and-true methods of real estate marketing, but he is also constantly developing newer and better ways to get you the top results.
Chad knows that home buyers and sellers are not always local so he maintains strong relationships with referral networks from many of his professional affiliations including REMAX internationals, clients from the Vancouver and Fraser Valley and his sphere of influence through investor groups.

As an experienced real estate professional, he's known to numerous reputable buyers and sellers who make up a solid base for his marketing reach. Chad's supported by 2 full-time assistants and a highly skilled REMAX tech support team to make your transaction smooth and worry-free.

Early in Chad's career he realized that education was the backbone of knowledge and experience that would protect his clients and create the results they expect of a real estate professional. Chad continuously adds to his continuing education requirements but also peruses industry topics that interest him and will add value to his service. Through this process Chad has attained Professional designations
DESIGNATIONS
CLHMS - Certified Luxury Home marketing Specialist
SRES - Seniors Real Estate Specialist
ABR - Accredited Buyer Representative
CRS - Certified Residential Specialist
MCNE - Master Certified Negotiation Expert
21 INDUSTRY AWARDS
9-time recipient of the Sutton Office Performance Award including Sutton Masters Award and 12-time recipient of the Master Medallion Sales Performance Award from the Real Estate Board.
Some other courses Chad has found beneficial to his clients have been about selling tenant occupied properties, buyer representation for professional athletes, buying and selling foreclosures, selling properties with oil tanks, selling strata properties, and numerous other courses on the path to the commercial designation CCIM.

When not serving clients, Chad takes an active part in walking, hiking, cycling, swimming, golf and spending quality time with his friends (including dogs), cooking, BBQ'ing and trying new tasty flavorful foods including a good Club House Sandwich!! He also enjoys exploring nearby cities in his sunny day car and or listening 70s music, attending concerts and social community events, in and around the Okanagan. Chad is approachable, has a unique sense of humor and loves a good joke. Laughter and time are two of the best medicines. In quieter moments Chad enjoys documentaries, coin and stamp collecting.
Time and work permitting, he enjoys travel, has visited all Canadian provinces, most coastal states on continental USA, both coasts of Mexico, Trinidad Tobago in the Caribbean and has explored Europe beginning with Greece .
We sincerely invite you to reach out and call with your ideas today. It will be a pleasure to meet with you.
Click on each photo to view the Gallery